Jkreativ Lite
Free WordPress theme for creative folks.
FEATURES
Responsive Design
Adapts to any devices including smartphones, tablets, and desktops so it looks perfect on any device.
Retina Ready
Your website still looking sharp text, vibrant colors and crisp images on any retina display (HiDPI) devices.
Masonry Layout
Your website will have professional appearance and functionality with famous masonry grid layout.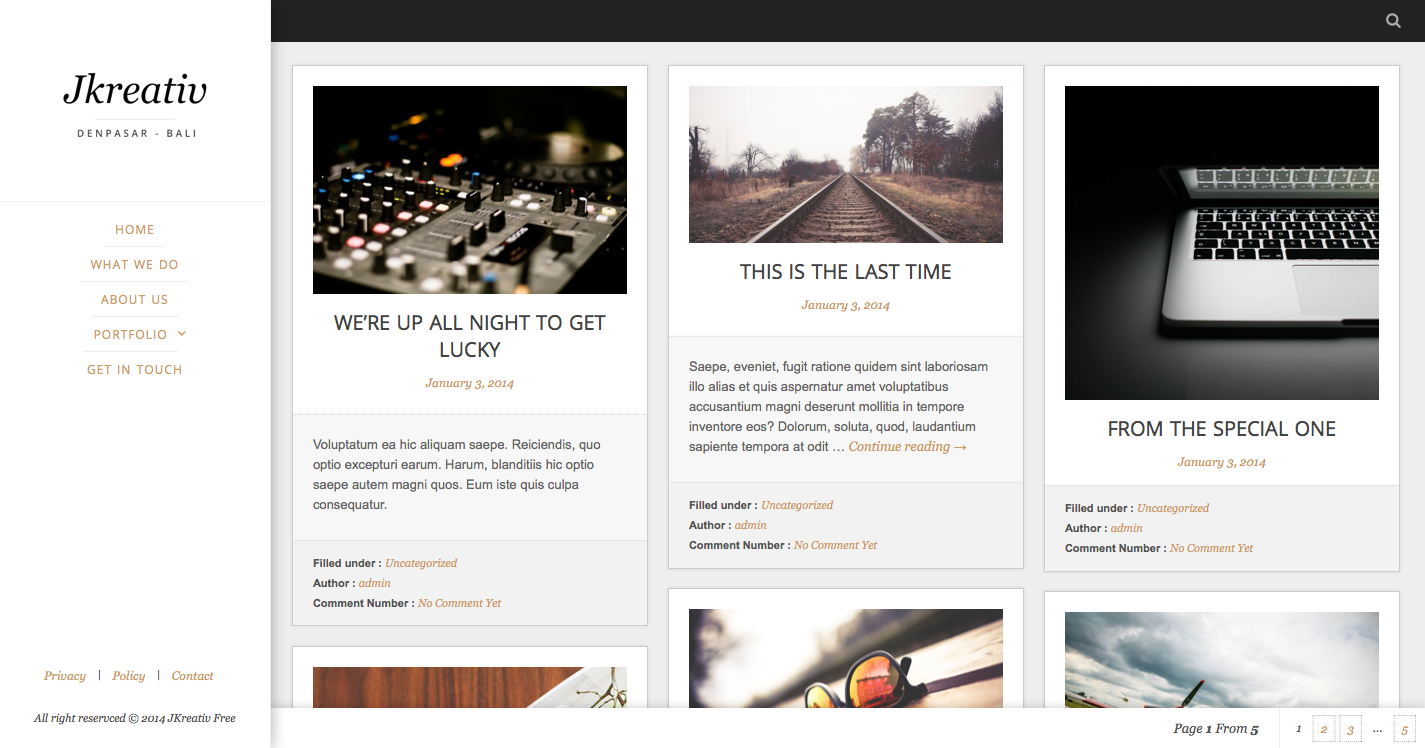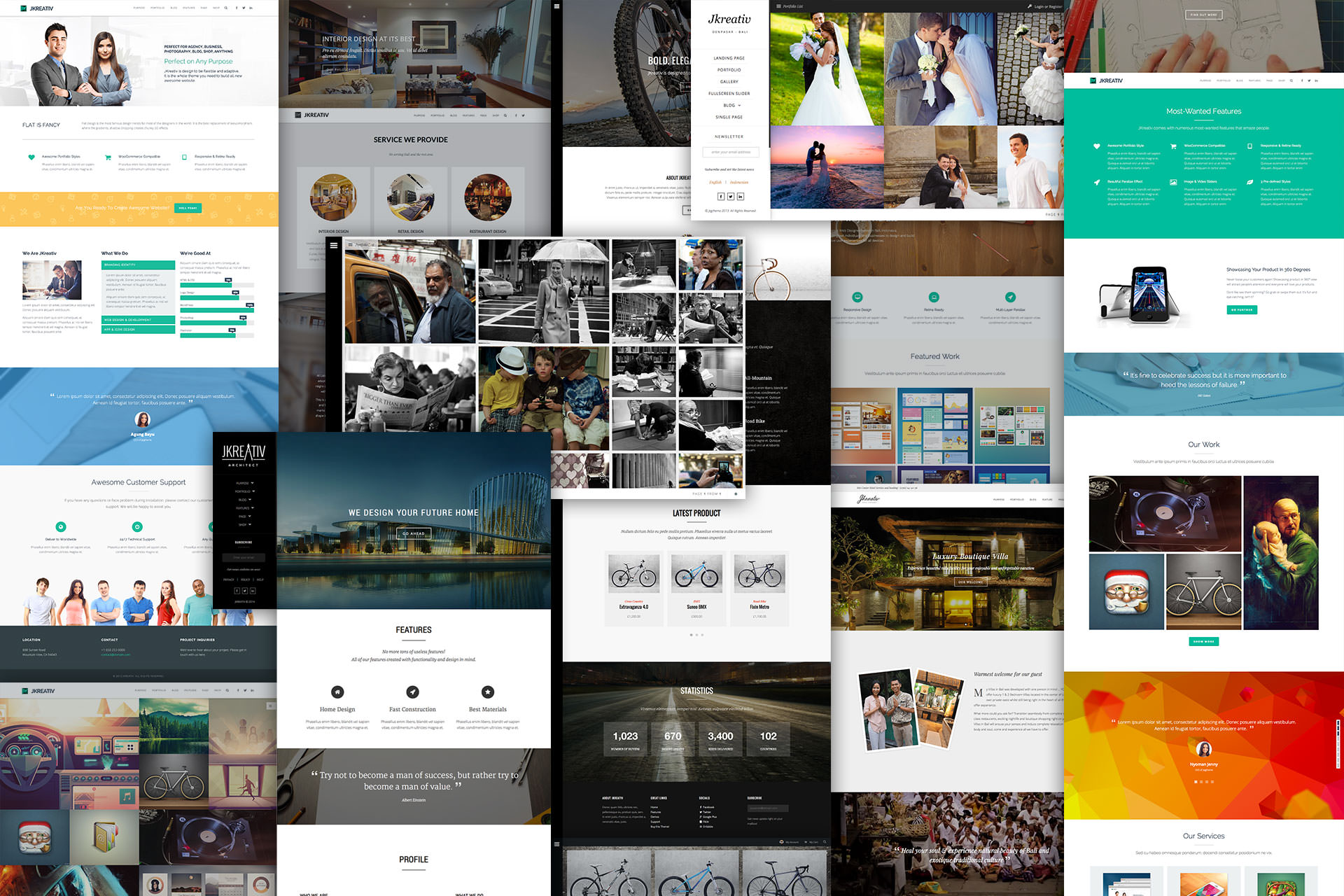 WANNA SOMETHING MORE POWERFUL?
JKREATIV HAS SUPER MASSIVE & KICK-ASS FEATURES
Don't even try to take a look if you don't want to be amazed.